FINE ARCHIVAL PRINT: ANATOMICAL KENNEL-THING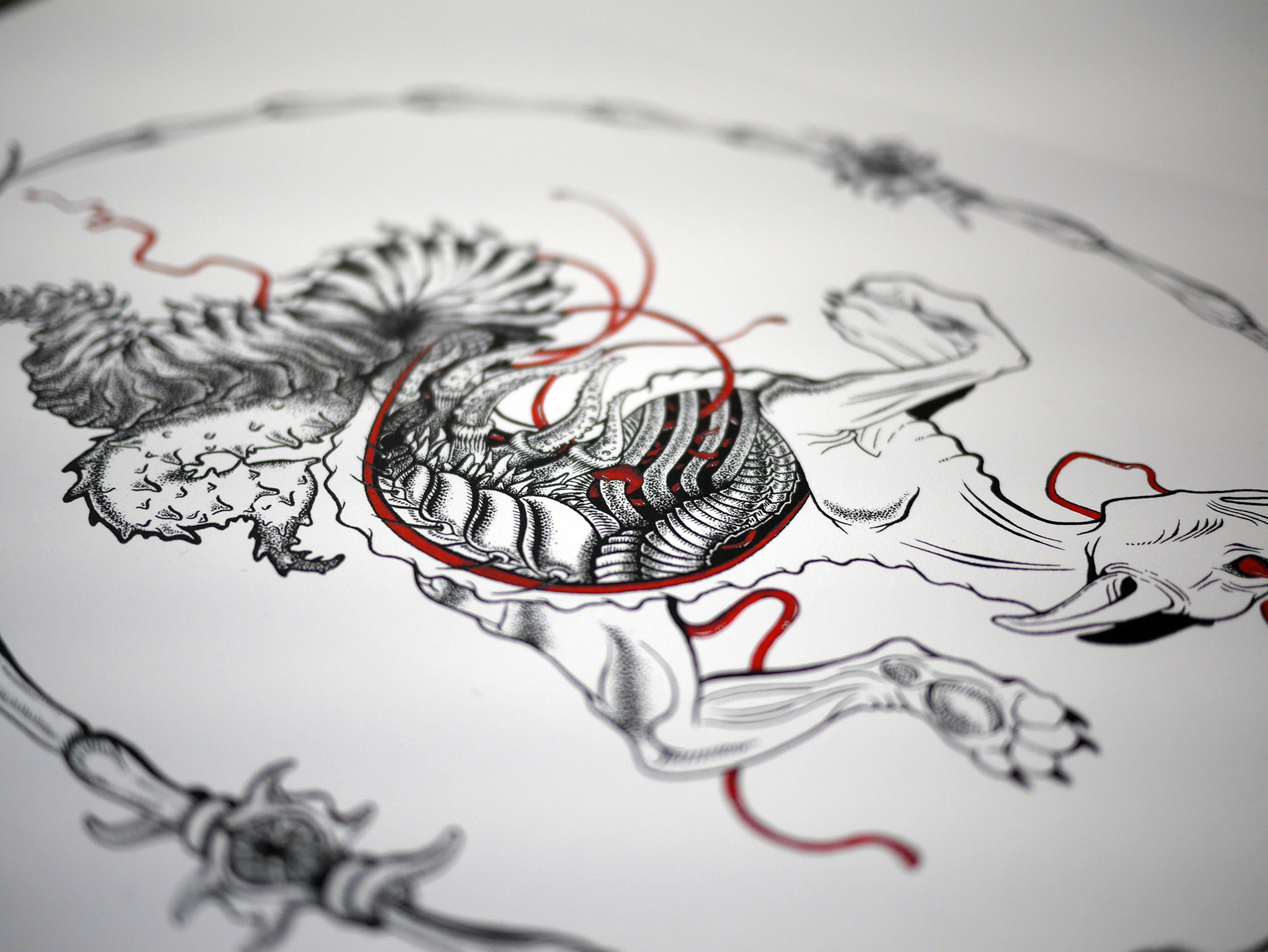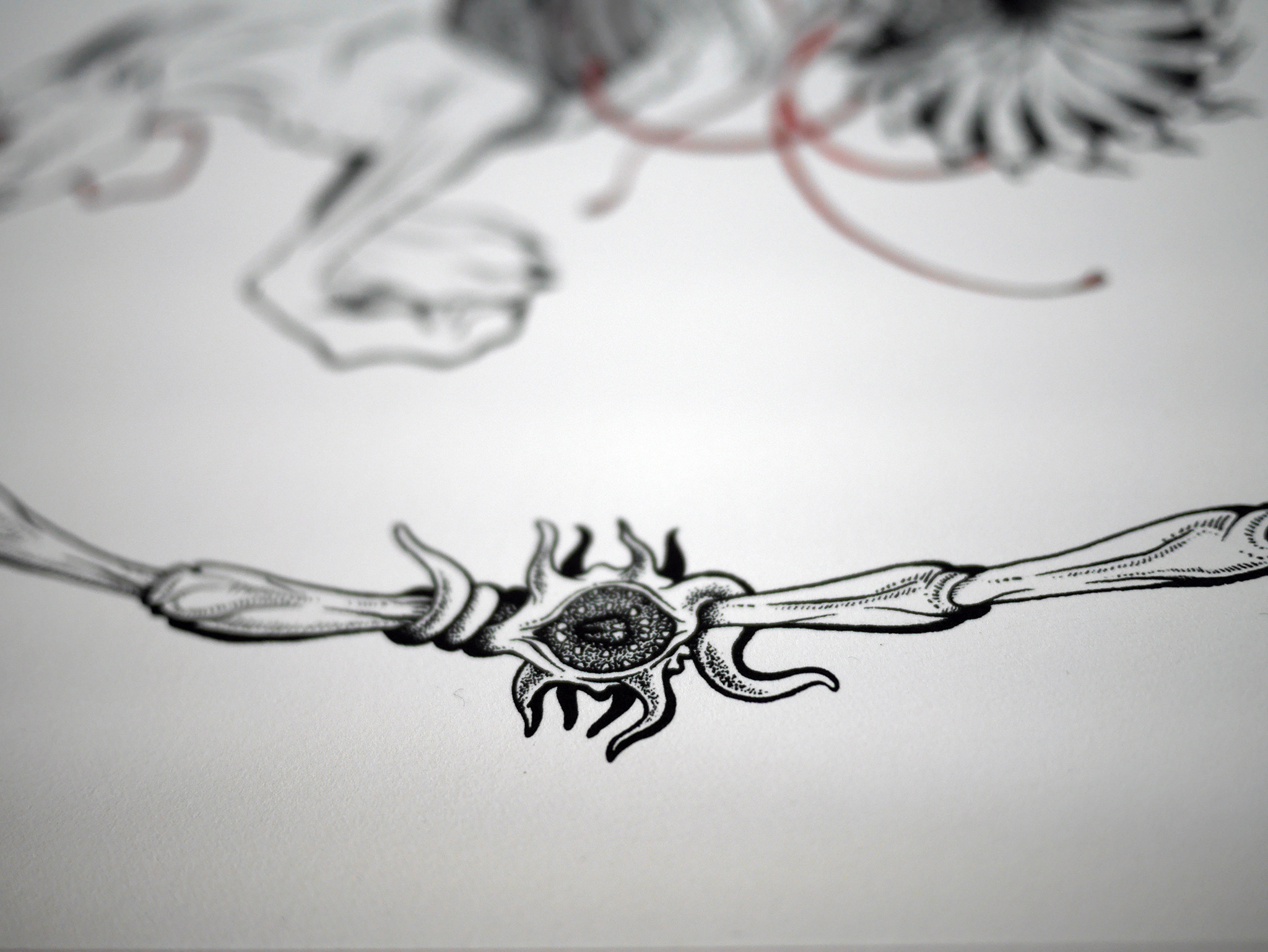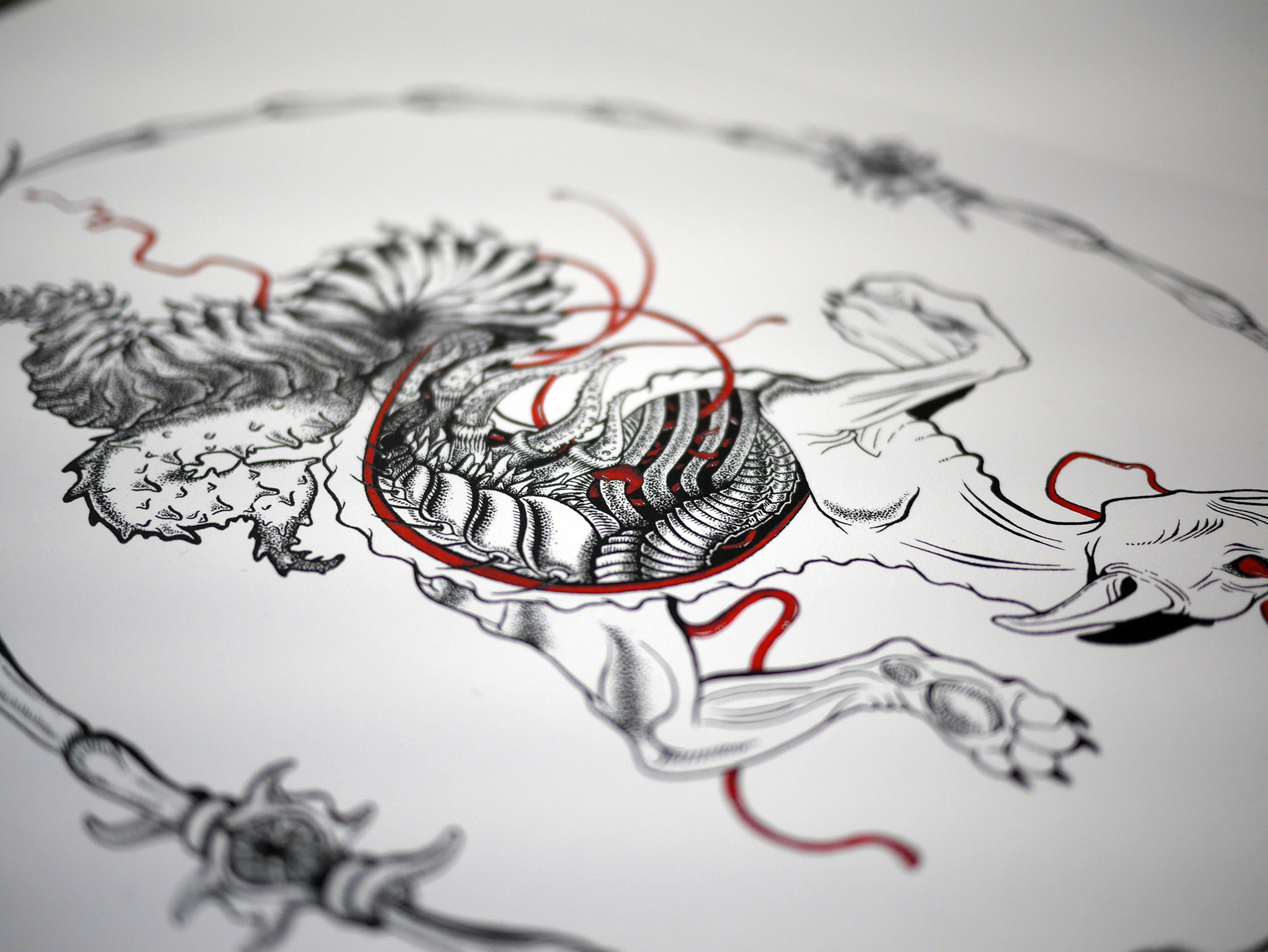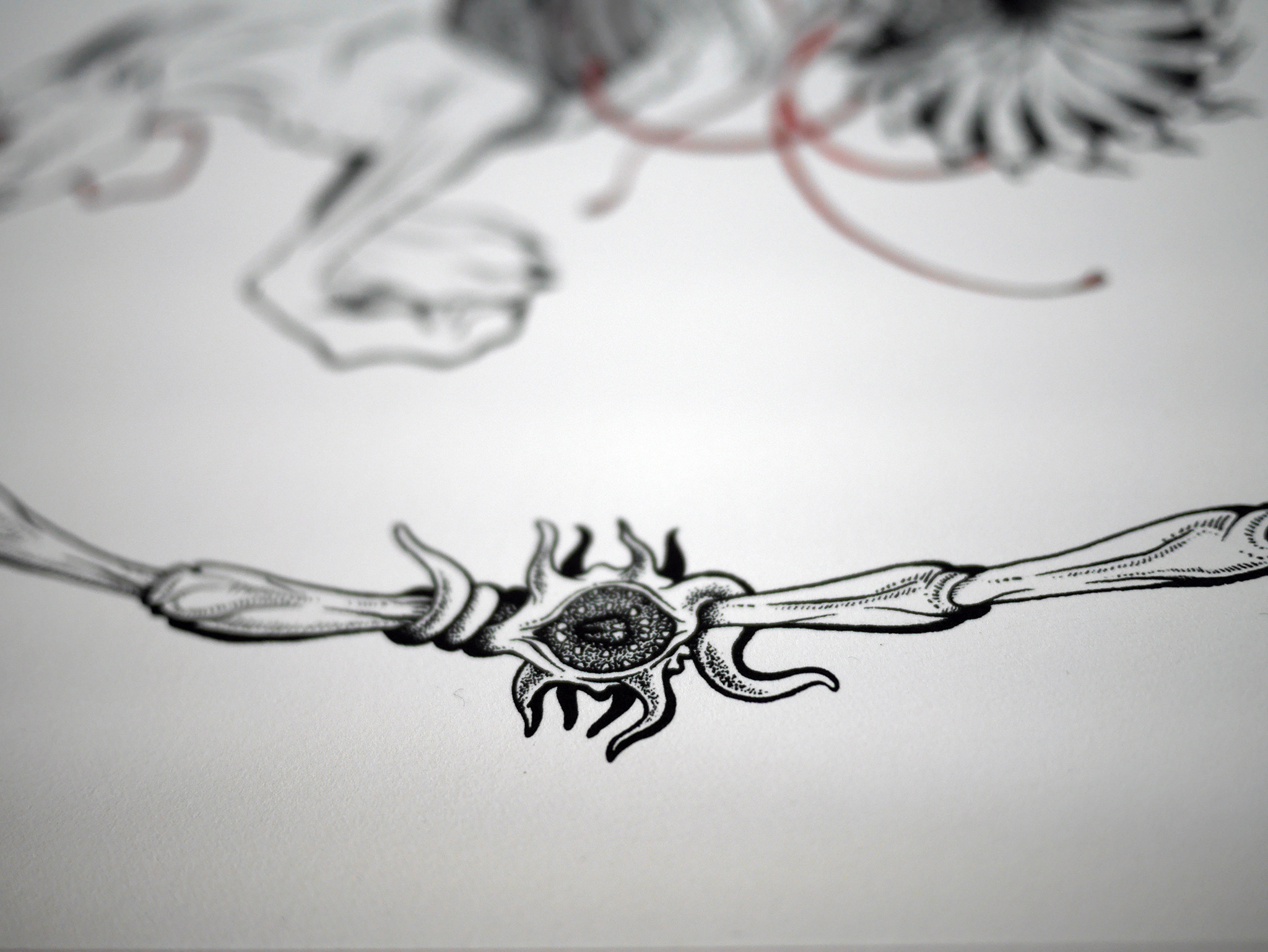 FINE ARCHIVAL PRINT: ANATOMICAL KENNEL-THING
Fine art giclée print on matte, certified archival photo rag paper. A3 (11.69 x 16.53")
Featured in The Thing Artbook, this is an anatomical Kennel-Thing from John Carpenter's "The Thing", which happens to be one of my best-loved scary classics. The Kennel-Thing puppet, created by SFX master, Stan Winston, combines two of my favourite things: dogs and body horror. Though the film is filled with great imagery, the scene this creature stars in has always resonated with me the most.
Unframed, ships worldwide in an archival sleeve inside a reinforced tube.
Click the images to see them bigger.