FINE ARCHIVAL PRINT: INTERACTION TABLE 1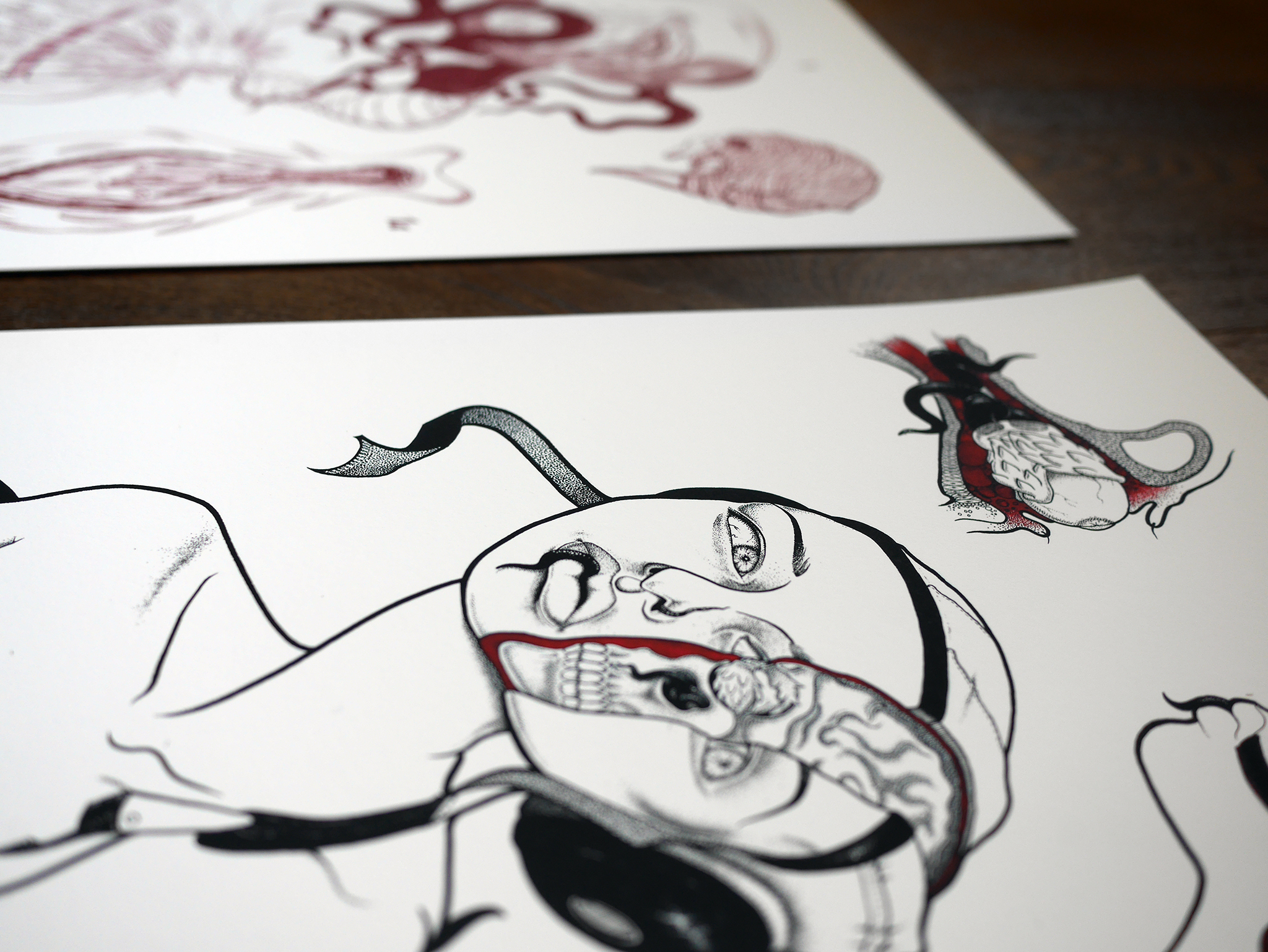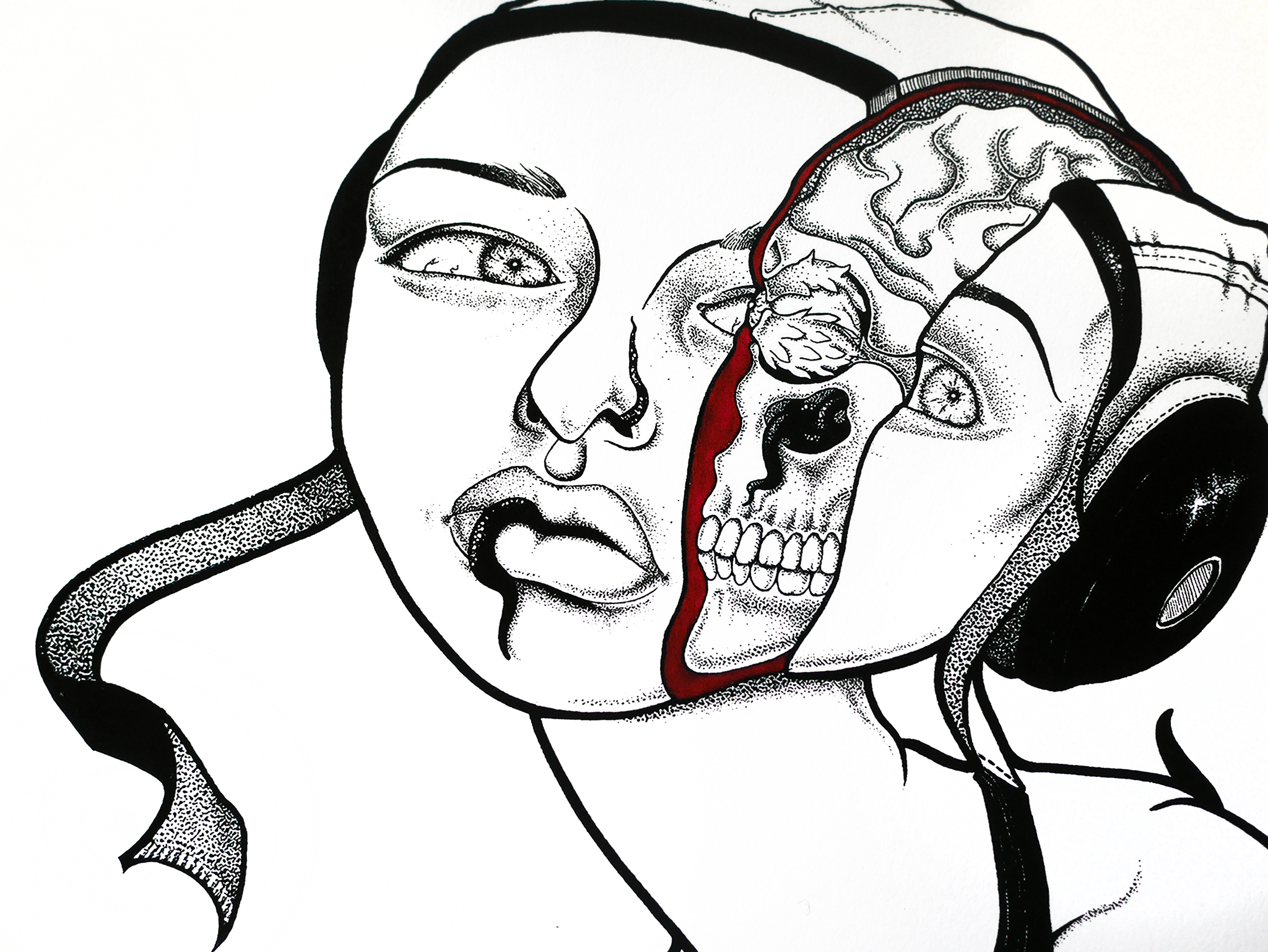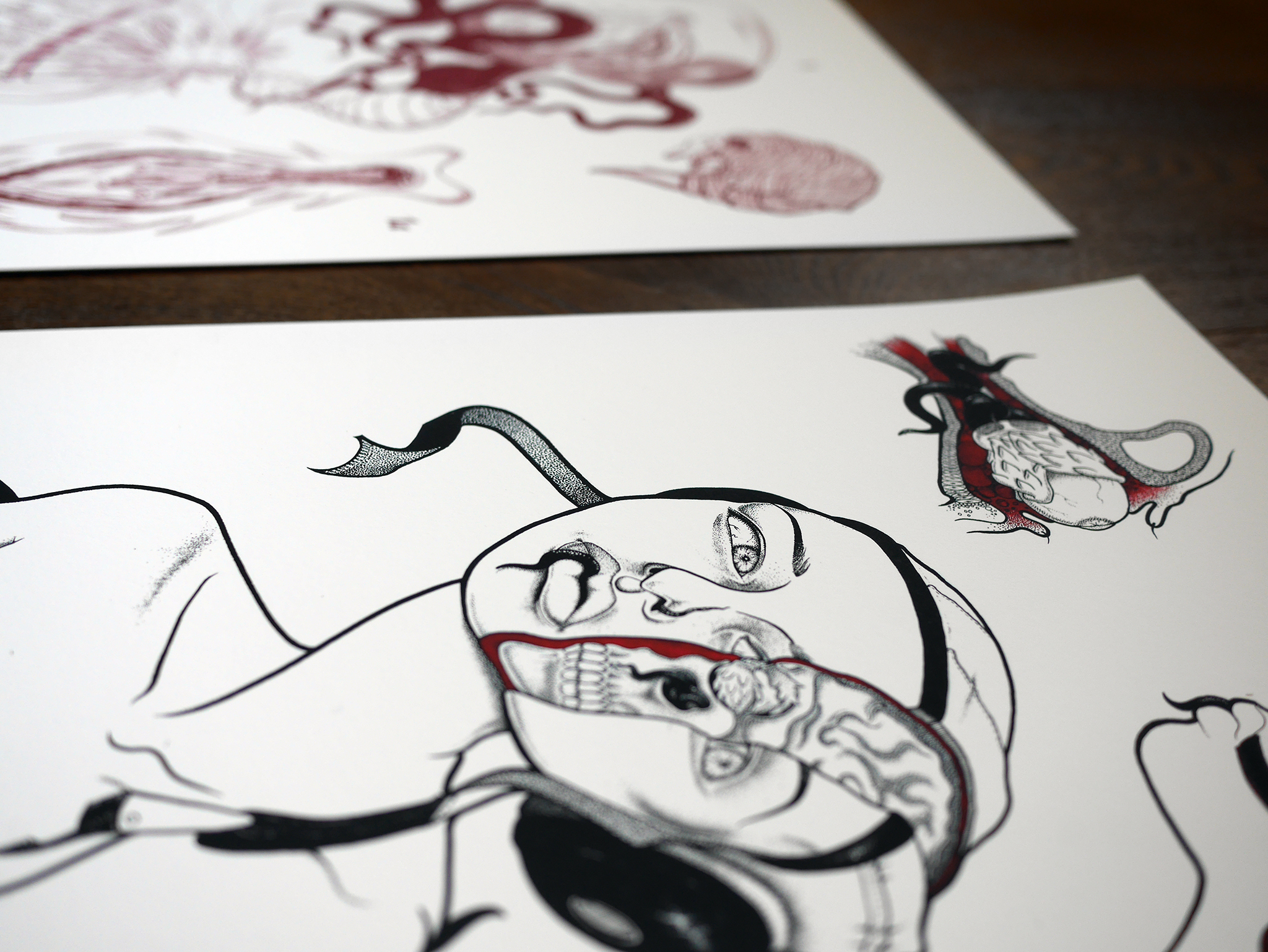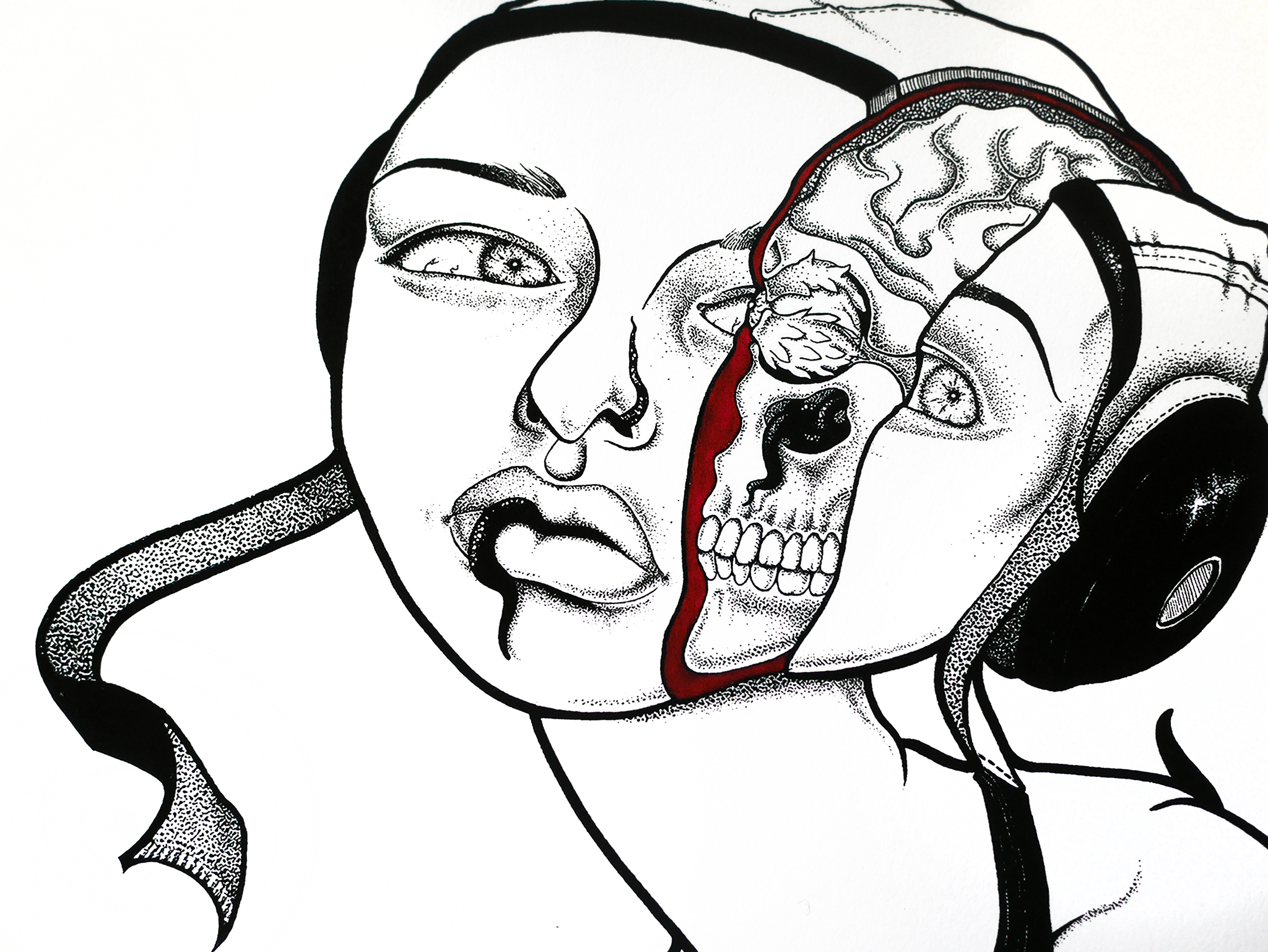 FINE ARCHIVAL PRINT: INTERACTION TABLE 1
INTERACTION TABLE 1 – MIMUS CANDENTIS
Giclée print on certified archival Hahnemühle Fine Art paper. A3 (11.69 x 16.53")
Open edition. Unframed, ships worldwide in an archival sleeve inside a reinforced tube. Click the images to see them bigger.
Alien Botany explores the ecosystem of a far-off planet through detailed illustrations of exotic specimens and their potential interactions with human hosts.
The cryptic Mimus candentis is a small aquatic parasite. Its armoured seedling settles on underwater rocks, where a metamorphosis takes place. Once the water-roots, egg sack and incubation chamber are formed, the armour is shed and the adolescent Mimus sets off in search of a suitable host, luring her into water with a bioluminescent bell and introducing itself through accessible cavities.

During the ripening stage, the host is unaware of the invasion while the Mimus uses her blood and oxygen to mature. Hundreds of eggs fill the sack, and three are pushed through the fully formed stem up to the incubation chamber. There, a soft pseudoarmour is grafted onto the budding seedlings by a specialised organ, manus laminarmis (1a). The pseudoarmour needs UV rays to solidify, so the bell dissolves to allow for what's to come. Next, the adult Mimus extends its tendrils along the optic nerve to infiltrate the amygdala and the hippocampus, assuming a strong, but not debilitating, influence over the internal drives of the host. With the impulse control centres conquered, the Mimus clamps onto the eye, casting the host's gaze at the sun while the armour cures.

When the Mimus is ready to spawn, it induces acute thirst in the host, routing her to a body of water, where ripe larva seedlings are released through the ocular cavity. During this time, the host may experience dissociation, hallucinations, and euphoria.

This process repeats until the host's resources are depleted.
All sales final.